SMEs DIALOGUE WITH MINISTER YB. DATUK SERI IR. DR WEE KA SIONG (NOV 26, SAT)
"部长•中小企业•交流会" 11月26日(星期六)
Please be informed that, there will be a Dialogue Session between the SMEs and YB Datuk Seri Ir. Dr. Wee Ka Siong (Minister in the Prime Minister's Department) on 26th Nov 2016 (Sat).
In conjunction with the said event, a briefing on KOJADI SME 50 million Funding will be held at the same venue prior to the dialogue session. Mr Teh Kee Sin, the founding President of SME Johor Selatan as well as the KOJADI Approval Committee Member, will explain in greater details about such Funding.
The details of the dialogue are as follows:
| | | |
| --- | --- | --- |
| Date | : | 26th November, 2016 (Saturday) |
| Time | : | 2.00pm – 4.00pm |
| Venue | : | Austin Heights Golf & Hotel Resort |
| | | Lot Ptd 58061, Jalan Mutiara Emas 8, Taman Mount Austin, 81100 Johor Bahru, Malaysia. |
| Fees | : | FREE (Refreshment will be served 1.30pm) |
| Registration | : | |
There are more than 20 trade NGOs being invited as the Strategic Partner, and SME Johor Selatan is among them.
SMEs are urged to attend this event in order to have a deeper understanding in about such findings.
For registration, please kindly register via QR Code as stated in the E-Banner or through the of link of www.jom.system4u.net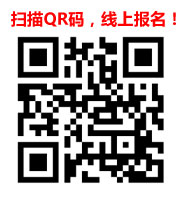 For further information, please visit our website: http://jbccci.org.my.
Thanks and regards,
Web Portal Management Team